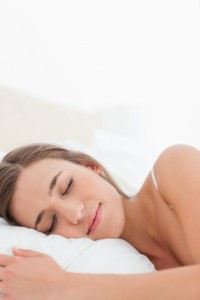 Bruxism is an oral health condition that is characterized by the involuntary grinding of the teeth, usually at night while the patient is asleep. At Drake & Voto Family and Cosmetic Dentistry in Owasso, OK, Dr. Gene Drake and Dr. Jayson Voto offer a comprehensive menu of general and preventive dentistry solutions, including treatment for bruxism and disorders of the temporomandibular joint (TMJ).
Saving Your Smile with Bruxism Treatment
Persistent teeth grinding causes a variety of undesirable oral health effects and the discomfort it causes can interfere with your daily life in a number of ways. Patients with untreated bruxism frequently suffer from one or more of the following symptoms:
Teeth that appear shorter and flatter over time
Indentations from teeth on the tongue or cheek lining
Stiffness and/or tenderness of the jaw
Chronic headaches that begin in the temple area
Teeth that are worn down, exposing internal tooth structure beneath enamel
Pain in the neck, head, shoulders, or upper back
Though you are most likely not bothered by your own teeth grinding or jaw clenching at night, there's a possibility that your sleep partner is. In many cases, the extreme force with which the teeth grind together causes an audible scraping sound that can disrupt the sleep of others in the room. A custom oral appliance – often referred to simply as a nightguard – can be fitted to your unique dentition to reposition your jaw and cushion your teeth while you sleep. Most patients report relief from their bruxism symptoms within just a few nights of wearing their nightguard.
Schedule Your Bruxism Consultation Today
Do you suspect that you or your partner may be suffering from nighttime teeth grinding? Perhaps you often awaken in the morning with pain in your jaw or your head. Why wait another day to get the relief you need and deserve? Our team genuinely wants to help you get out of the daily grind and say goodbye to the pain and damage associated with bruxism. Contact us today to schedule your consultation with Drs. Drake and Voto in Owasso, OK. Our family-friendly, high-tech office warmly welcomes patients from throughout communities in the surrounding areas of Collinsville, Sperry, Tulsa, Skiatook, Claremore, and beyond.