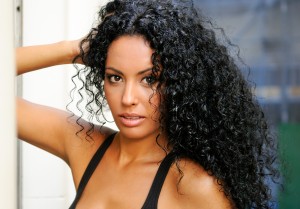 With summer just around the corner, one of the main things people are doing right now is making sure they look the best they can. When people think about summer, they think about outdoor barbeques, beaches, pool parties, and loads of fun. Many people are making sure they have their swimsuit body in the making and getting their hair done, but what a lot of people may not consider is revamping their skin. There is no doubt you will meet new people and reconnect with old friends and family during the summer season, and you want to make sure you look your best. Because Dr. Gene Drake and Dr. Jayson Voto understands this, they are able to offer Botox and Juvéderm to their patients.
Botox is used to treat the moderate to severe frown lines between your eyebrows. Botox's base is a purified protein, and it reduces the level of the muscle's activity. When injected into the skin, the lines smooth out, giving you a perfect, smooth appearance. The results can last up to four months, and you can maintain the procedure for constant magazine-ready skin. One of the amazing things about Botox that many people may not know about is that it is an FDA approved treatment for TMJ dysfunction as well as chronic migraines. This works because Botox is able to relax the frayed nerves in your face as well as relieve muscle tension. Juvéderm tackles your smile lines, also known as the parentheses around your mouth. Juvéderm adds volume to the skin, smoothing it over. Juvéderm is also able to be injected in the lips, giving you the full, luscious smile you have always wanted. Juvéderm's results can last up to a year, something to definitely smile about this summer.
The great thing about Botox and Juvéderm is that they only take minutes out of your day! It is not invasive, and requires no anesthesia. In the long run, spending only a few minutes to change the look of your skin for months does not seem like much of a sacrifice! Let our doctors not only change your smile, but your skin, and you will leave looking like new, just in time for summer!
If you are curious as to how Botox and Juvéderm are able to give you flawless skin this summer, contact our office today to schedule your appointment with our caring, experienced team. Our doctors and staff proudly serve families from throughout the Owasso area, as well as the surrounding communities in Skiatook, Sperry, Tulsa, Claremore, Collinsville, and beyond!