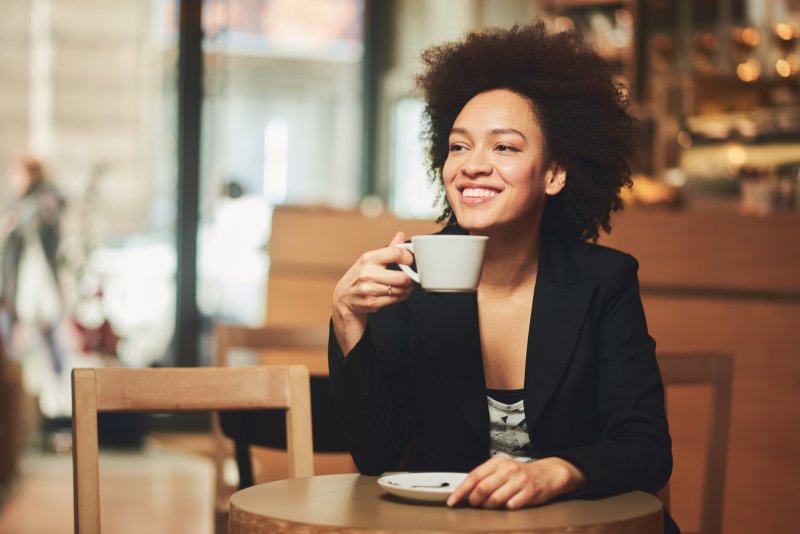 Whether your teeth are chipped, cracked, misaligned, or discolored, veneers can give you the immaculate smile of your dreams! Even better, you can see results in as little as two appointments.
However, you may have heard that veneers can cause a little bit of tooth sensitivity after the procedure. If you want to know more about whether this is the case, and why that may be, here's a guide that may be able to help you.
How can Veneers Make Your Teeth Sensitive?
When you get your veneers, your dentist will use a technique called "etching" to adhere them to your teeth. As a part of this process, a microscopic amount of enamel will need to be removed from your teeth.
This enamel is used to protect the layers of the tooth underneath, which contain a fair amount of nerve endings. Exposing it can cause someone to become sensitive to hot or cold foods.
How Much Sensitivity Will I Have?
Thankfully, your veneers will take the place of your enamel, protecting the interior of your teeth. However, you may still experience a little bit of sensitivity when you first get your veneers. This shouldn't be any more than over-the-counter pain relievers can deal with, and you shouldn't experience it for longer than a few weeks.
If you find that the sensitivity doesn't fade, there may have been an issue with the bonding on your veneers. In this case, you should let your dentist know that there may be a problem with your cosmetics.
Dealing with Sensitivity
If you find that your teeth have become more sensitive after getting your veneers, that should fade with time. However, there are some things you can do in the meantime to relieve any discomfort you're feeling.
As was mentioned previously, over-the-counter pain relievers can be incredibly useful in dealing with tooth sensitivity. You might also want to take it easy on foods that are extremely hot or cold to ease any symptoms of discomfort.
Keep these simple tips in mind, and you should be able to enjoy your new smile without any discomfort!
About the Author
Dr. Jayson Votto is a dentist who loves being able to make a positive difference in the lives of his patients. He feels enormously privileged to be able to form such close relationships with his patients, all while working for himself. Dr. Votto is a graduate of the University of Oklahoma College of Dentistry, and frequently receives continuing education from the Spear Study Club.
If you have any questions about how veneers affect the feel of your teeth, he can be reached at his website or by phone at (918) 272-5381.