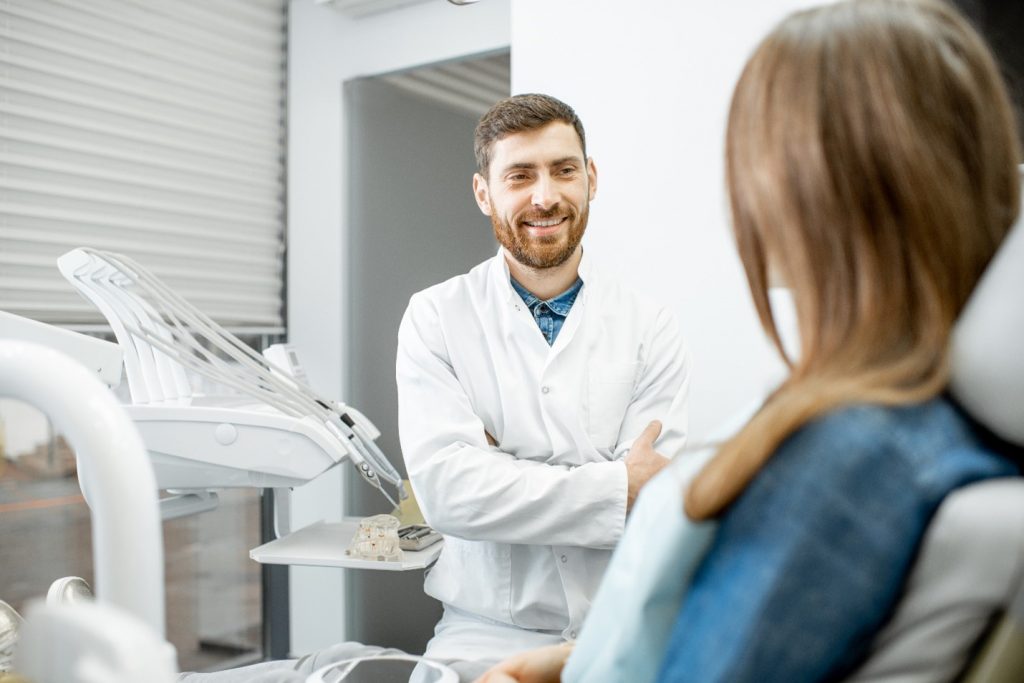 Wisdom teeth removal is one of the most common dental surgeries performed, and for many patients it opens the door for fewer oral health problems later in life. That said, if your dentist has informed you that you're going to need your wisdom teeth extracted, you might have a few initial concerns, including what the recovery timeline looks like. Keep reading to learn more from your dentist about what you can expect while recovering from wisdom tooth extraction, along with some tips to ensure a speedy and smooth recovery.
How Long Does It Take to Recover After Wisdom Tooth Extraction?
Simply put, the recovery process after wisdom tooth extraction is gradual, but patients typically see some improvement with each passing day. During the first 24 hours after the procedure, you can expect blood clots to form over your surgical wounds. After that, you can expect the swelling in your mouth and cheeks to begin diminishing within 2 – 3 days. This will continue through the one-week mark, when your dentist might remove any remaining stitches from your wounds (if they were necessary). Over the next few days your jaw stiffness and soreness should go away, and any mild bruising on your face should be healed up by 2 weeks after the procedure. However, it's important to note that everyone heals differently, and these are rough timelines rather than accurate and precise windows.
Is There Anything I Can Do to Speed Up the Healing Process?
There isn't anything you can do yourself to hasten the healing process; rather, your best option is to prevent and limit any complications during your recovery. One of the best ways that you can do this is by protecting the blood clots that form over your surgical wounds; these are what prevent infection, halt excessive bleeding, and give the surrounding tissue the chance to repair itself! You should avoid disrupting the clots for the first 24 hours after extraction; they play a crucial role in your recovery.
Tips For a Smooth and Pain-Free Recovery
Consider the following tips to help your mouth remain comfortable during your healing period:
Use an ice pack or cold compress for 15 minutes at a time to reduce facial swelling.
Take over-the-counter pain relievers like Ibuprofen to assist with pain management.
Stick to a soft-foods diet at first, slowly introducing normal foods back into your diet as you're able. Be very careful not to disturb your blood clots when you eat or drink!
Keep your head raised while you're sleeping.
Rinse your mouth with warm water and salt to reduce swelling and encourage healing. You can also use an antiseptic mouth rinse (once you're past the 24-hour mark).
Wisdom tooth extraction is something that many patients must undergo; but it's also something that many patients are easily able to recover from! That said, knowing how to ensure a smooth recovery will set you up for a happier and healthier smile down the road.
About the Author
Dr. Jayson Voto has proudly served patients and families in the Owasso, OK area for several years! Dr. Voto received his dental doctorate from the University of Oklahoma College of Dentistry and is a member of numerous professional organizations including the American Dental Association and the Oklahoma Dental Society. His practice is pleased to offer many available services including preventive, restorative, cosmetic, and emergency dentistry. To schedule a visit, feel free to contact Dr. Voto's practice online or over the phone: (918) 272-5381.