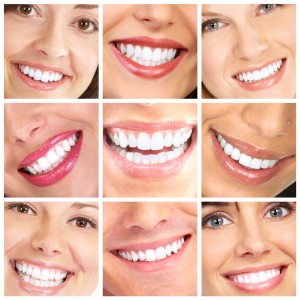 At Drake & Voto Family and Cosmetic Dentistry, we want to create healthy smiles, but we also want to create beautiful smiles. Cosmetic dentistry helps us do that. This special branch dentistry is all about changing how teeth look—whether you're talking about their shade or about their alignment.
To help our patients from Owasso and beyond, we offer the following cosmetic dentistry services:
With these services—among the most popular and effective available—patients can see amazing results that will improve confidence and change how they're perceived by others.
But which one is right for you?
Dr. Jayson Voto and Dr. Gene Drake would be happy to answer that question for you during a consultation visit. During a consultation, we can assess your current oral health need and talk to you about your goals for your smile. We can also explain how each service works before recommending anything.
How long it takes to complete your cosmetic dentistry plan will depend on how we'll be helping you. In-office teeth whitening will give you dazzling results in a single appointment, while porcelain veneers can typically be applied in two. Treatment with Invisalign can take several months, but will be shorter than care with traditional braces.
Call Drake & Voto Family and Cosmetic Dentistry today if you'd like to learn more about how cosmetic dentistry could help you.  We're happy to serve patients from Owasso, Claremore, Sperry, Collinsville, Tulsa, Skiatook, and beyond.