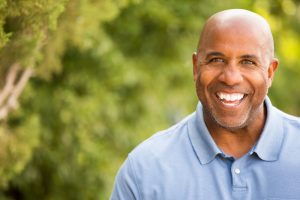 Summer is the perfect time of the year for getting outside, soaking up some sunrays and all-around enjoying life. However, living without a full set of teeth can derail many of your plans. Thankfully, there is a way to experience all that the hotter months have to offer: with the placement of dental implants. Continue reading to find out why this is the best time to take action!
In a Class of Their Own
Dental implants are like no other form of tooth replacement. Instead of resting above the gum line, they attach to the jawbone like the original tooth root. The process starts with your dentist surgically inserting a cylinder-shaped titanium post. Then, it fuses with the underlying bone over a series of a few weeks-to-months to form a lasting foundation.
No matter how many teeth you have missing, dental implants can do the job. And depending on your specific needs, the customizable method can be tailored just right for you. Here are the typical steps of the procedure:
Initial implant placement – Once the implants are in place, you'll need a few months to heal and for the posts to fuse with the existing bone (referred to as osseointegration).
Addition of the abutments – Titanium abutments that serve as anchors are attached to the implants.
Placement of the final restoration – A custom restoration (crown, implant-retained bridge or denture) is securely affixed to the abutments to leave a fully restored and functional smile.
After the last step is complete, you'll be back to smiling and enjoying all the fun that the summer holds.
Expanded Food Choices with Dental Implants
Because they're held in place through the fusion process, dental implants don't rely on the surrounding teeth to secure them; nor do they depend on dental adhesive or suction, as is the case for traditional denture wearers. This is a game-changer, as it contributes to dental implants restoring up to 75% of the original chewing capacity. Better yet, the dental implant process has a 95% success rate across the board.
That means you won't have to turn down any of your favorite delights this summer!
Another Advantage to Receiving Dental Implants
By practicing consistent and effective dental hygiene, which should include brushing and flossing at least two times a day and visiting your dentist semi-annually for cleanings and checkups, a dental implant can last up to a lifetime.
It all starts with reaching out to a local implant dentist to schedule a visit. Therefore, you can find out if you're eligible for the procedure and get on the road to fully revamping your life just in time for summer!
About the Author
Dr. Jayson D. Voto earned his dental degree from the University of Oklahoma College of Dentistry. Because the world of dentistry is constantly changing and evolving, he stays abreast by taking several hours of continuing education annually, which includes frequent participation with the Spear Study Club. Dr. Voto gets patients summer ready by placing dental implants at his private practice, and he can be reached for more information or to schedule a visit through his website.