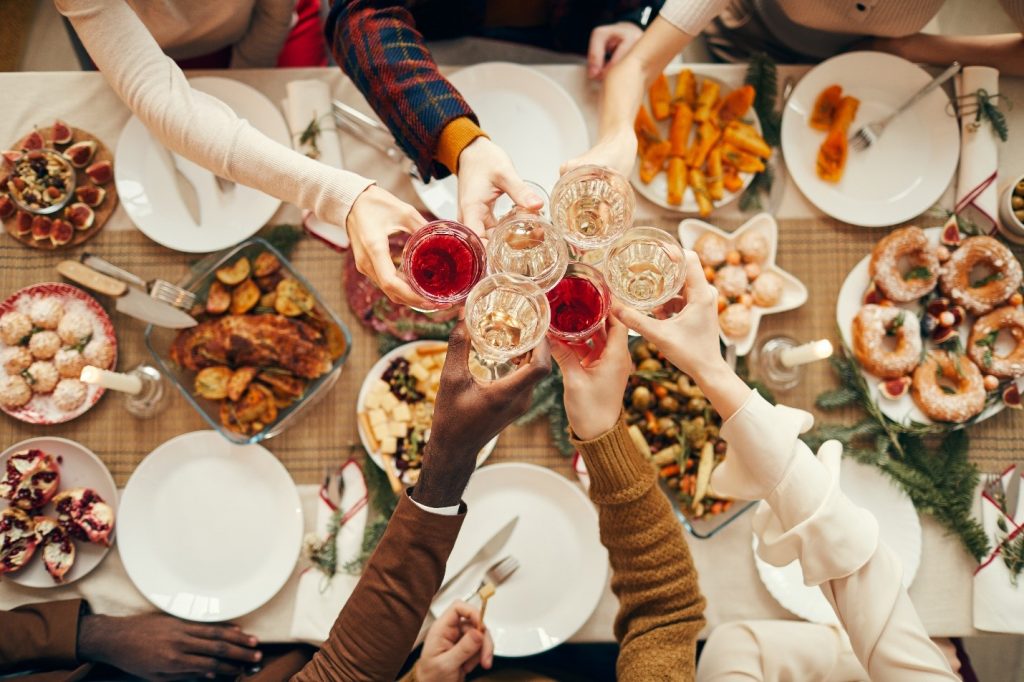 If you're a self-proclaimed foodie, then the weeks between Halloween and New Year's Eve probably have your tastebuds tingling with excitement! Your teeth, however, don't share the same enthusiasm. After all, seasonal staples like pecan pie, caramel ice cream, gooey cranberry sauce, and delicious stuffing aren't exactly smile-friendly. Don't worry – you can enjoy holiday foods like these while simultaneously protecting your teeth. Read on to learn how!
#1. Fill Your Plate with Lots of Veggies
With so much food and so little plate, it can be tempting to cram it full of just your favorites. For the sake of your oral health, however, consider loading it first with veggies. Roasted Brussel sprouts, sauteed green beans, and steamed broccoli are a great place to start!
#2. Don't Use Your Teeth as Tools
Whether you're excited to tear into a package or open all of the ingredients for your festive meal, don't use your teeth as tools. Remember, all it takes is one time for your teeth to give instead. Not to mention the bacteria that you're introducing to your mouth in the process. Instead, take time to locate the scissors – your teeth will thank you for it.
#3. Bring a Dental Kit with You
From overseas trips to local outings, if leaving your house is part of your plans, then make sure to pack a dental kit with you. A travel-sized toothpaste, toothbrush, floss, and mouthwash can go a long way in keeping your teeth free of bacteria, plaque, and food particles, reducing your chances of developing dental problems in the process.
#4. Don't Eat Sugar in Excess
Do you have a sweet tooth? While you can certainly indulge, do your best to exercise moderation. Remember, sugary treats, like an apple pie with vanilla ice cream, can eat away at the enamel on your teeth.
#5. Attend Your Biannual Checkups & Cleanings
Is your next dental checkup and cleaning on the calendar? If it isn't, it should be! These routine appointments remove built-up plaque, remove debris from the hard-to-reach areas of your mouth, catch dental problems in the early stages, and screen for oral cancer. Since these are just a few of the many purposes of these biannual visits, it's not hard to see why they play such an important role in keeping your smile happy and healthy.
The holidays just wouldn't be the same without all of the delicious foods. Thankfully, you don't have to miss out for the sake of your oral health! Just be sure to keep the above tips in mind to keep your tastebuds and your teeth happy.
About the Author
In 2006, Dr. Jayson Voto earned his dental doctorate from the University of Oklahoma College of Dentistry. Throughout the years, he has continued to prioritize continuing education through active memberships with professional organizations, like the American Dental Association and the Oklahoma Dental Society. If you're overdue for your six-month checkup, are struggling with a toothache, or simply want to schedule an appointment, don't hesitate to visit his website or call 918-272-5381.