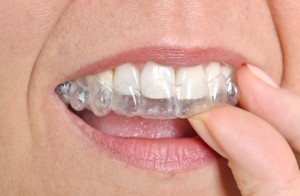 Got questions about your Invisalign treatment in Owasso? We've got answers.
Q: What do I do if I break one of my Invisalign trays?
Dr. Voto: When one of your Invisalign trays becomes damaged in any way (warped, broken, cracked, whatever it may be) contact your dentist immediately. Your Invisalign tray can't work properly if it doesn't fit your teeth like it was designed to do, so a replacement will need to be made. Call as soon as possible to make sure your teeth don't shift back into the wrong position while you wait for your replacement.