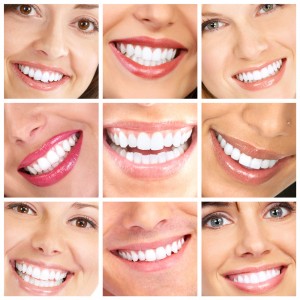 Are you thinking of getting cosmetic or restorative care before the year is up? Start the planning process now with a consultation at Drake & Voto Family and Cosmetic Dentistry.
In some cases, implementing cosmetic or restorative care takes just one visit, while others will take two, three, or possibly more. For a patient who wants to have a straighter, whiter, more complete smile in time for Halloween, Thanskgiving, or the Christmas season, getting started as soon as possible is important.
During your visit to our Owasso dental office, Dr. Gene Drake or Dr. Jayson Voto will complete a thorough oral exam and talk to you about your medical history, your needs, and your goals. Then, once we have all the information we need, a personalized treatment plan can be put together.
How long it will take to implement that treatment plan will depend on the goals you're trying to achieve. Wrinkle treatment with Botox or Juvéderm takes just a few minutes to complete. Likewise, in-office teeth whitening can yield dramatic results in just one appointment.
Other cosmetic and restorative services take more time and include:
Do you want to start planning your cosmetic or restorative care? Call Drake & Voto Family and Cosmetic Dentistry today. We serve patients from Owasso, Claremore, Sperry, Collinsville, Tulsa, Skiatook, and beyond.