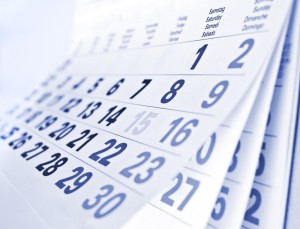 With November starting tomorrow, the rest of 2013 is going to slip by quicker than you might think. Thanksgiving is on the horizon and after that all the holidays of December. From now until the end of the year, you have to be careful about how you use your time. That means that if you need dental care, or if you'd like to do something with a cosmetic service, you need to start making plans now.
At Drake & Voto Family and Cosmetic Dentistry, we would be happy to talk to you about any of your dental needs. We offer a wide range of the best general, cosmetic, and restorative services to help patients achieve optimal oral health, as well as improving patient confidence.
During your appointment, Dr. Drake and Dr. Voto will assess your oral health and talk to you about what goals you have for your smile. Based on the conversation we have, we'll put together a customized treatment plan designed to address your exact situation.
Even if you're not in need of cosmetic or restorative care, though, why not come in for one last visit while your current dental benefits are still in play? For most people, dental benefits don't rollover from one year to the next. If you've already paid your deductible for this year, your insurance may help you pay for important care.
Do you want to schedule an appointment with Dr. Drake or Dr. Voto before the end of the year? Call us today for an appointment. We serve patients from Owasso, Claremore, Sperry, Collinsville, Tulsa, Skiatook, and surrounding areas.