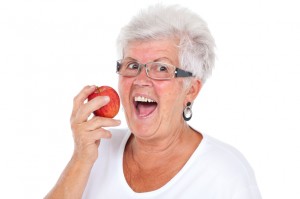 Your jaw is one of the most complex systems in your entire oral area. There are many bones and structures that work together to make your jaw move up and down and go side to side. Whenever you're dealing with sore joints or other painful areas, it can leave your entire mouth in severe pain. This pain can cause you to pass on eating, brushing your teeth and more. Did you know that the joints located in front of the ears are the most-used in your entire body? They're barely larger than the size of a quarter. It's these areas that we concentrate on to bring harmony back to your jaw structure.
Dr. Drake and Dr. Voto are two dentists Owasso, OK area residents can trust, and they're committed to bringing you jaw relief for good. When the TMJ joints, or temporomandibular joints, function properly, opening and closing your mouth becomes a cinch. When they're not in great shape and are functioning improperly, chronic headaches and persistent facial pain are two of the most common side effects.

TMJ Disorder Can Leave You In Excruciating Pain
Any sort of jaw discomfort can be very painful. Though nobody truly knows the root causes of TMJ, there are some that can be very influential in how this disorder develops:
Grinding or clenching of the teeth especially while sleeping
Constant movement of the soft disc between your joint's ball and socket
Any type of arthritis in the joint
Too much stress, which can keep facial and jaw muscles tight
These are the most common causes and can have a major effect on how your jaw functions. You'll know right off the bat if you're dealing with TMJ dysfunction. Symptoms can be very painful and persistent:
Long-lasting headaches and migraines
A clicking or popping noise in your jaw
Pain felt throughout the face, neck and back regions
Grinding of teeth (bruxism)
Reports of tingling in the extremities
Random dizziness
This is not something you want to endure. Getting treatment for TMJ dysfunction is very important to keep your oral and overall health intact.
How We Treat TMJ Dysfunction
You don't have the time or energy to deal with any kind of jaw problems. We want to completely eradicate any headaches or migraines your dealing with, amongst other ailments. We can outfit a patient with an oral appliance that helps re-align teeth and the jaw. This can provide instantaneous relief for nagging symptoms.
As another option, we offer Botox therapy. It's a revolutionary exercise that helps keep your muscles relaxed therefore soothing any frayed nerves. Patients have noticed much better function and have maintained excellent facial features throughout treatment.
Schedule Your Appointment Today
We can help treat TMJ dysfunction and get you back to enjoying great dental health. Our caring dental staff is ready to bring comfort and proper function back to your jaw. If you're ready to treat your TMJ dysfunction, we're ready to help. Visit our Owasso, OK office today! Enjoy TMJ treatment Owasso residents can count on.