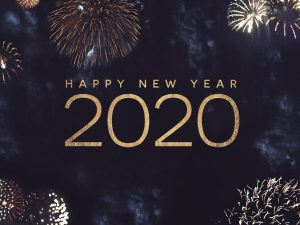 Ever feel like you're so focused on your family or work that you put your own needs last? You're not alone! Life is busier than ever these days and many people find that they just don't have time for themselves. But since the new year just got started, why not make a resolution to do something for yourself for a change? With Invisalign or Six Month Smiles in Owasso, you can straighten your teeth quickly and, by this time next year, have a whole new sense of confidence. In this blog, you'll learn how Invisalign and Six Month Smiles work and which one may be right for you!
Six Month Smiles
Six Month Smiles uses clear brackets and tooth-colored wires that are only placed on the front six teeth that show when you smile. This means it not only works much faster than traditional braces, it's also a lot less noticeable. But those aren't the only benefits – here are some additional advantages to this option:
Cost-effective
Fewer progress visits
No "metal mouth"
More confidence during orthodontic treatment
Invisalign
All types of orthodontic treatments work by applying pressure to the teeth to move them into their ideal positions over time. Invisalign in Owasso is no exception, but it relies on clear aligners to create this movement, making it incredibly discreet. Here are some of the added benefits:
No dietary restrictions – Since you remove your trays before meals, you can eat hard, tough or crunchy foods without damaging any brackets and wires.
Less treatment time than traditional braces – On average, Invisalign is completed in 12-18 months, as opposed to around 24 months for traditional braces.
Better oral hygiene – It can be challenging to maintain good oral hygiene in metal braces. Since clear aligners are removable, you'll be able to brush and floss easily.
Comfort – Invisalign trays are smooth and comfortable, so you won't have to worry about irritation to your lips or cheeks.
Which One Is Right For You?
Your smile is just as unique as you are, so orthodontic treatment isn't a one-size-fits-all approach. To know which one is right for you, start by scheduling a consultation with a dentist who offers multiple orthodontic options. After evaluating your oral health and overall goals, they'll create the perfect treatment plan for you.
With that said, Invisalign works for many of the same issues as traditional braces, including overbites, underbites, gaps, crowding and more. However, a dentist may recommend traditional braces for severe alignment issues to make sure you get the best results.
Six Month Smiles is often a great choice for patients who don't have major problems with their bite and want to correct relatively minor flaws such as gaps or minor crowding.
Everyone deserves to pamper themselves in 2020, and having a smile that you love is priceless. With one of these options, you won't have to spend years in braces to have it!
About the Author
Dr. Jayson Voto is a general and cosmetic dentist who offers multiple types of orthodontics in Owasso to fit everyone's needs. He's seen firsthand how straightening the teeth impacts someone's self-image and loves seeing the confidence his patients have after treatment. If you're interested in orthodontics in 2020 or have any questions, he can be reached via his website.