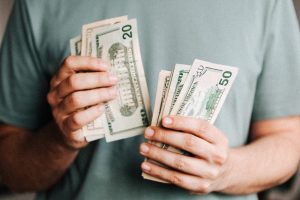 No one ever expects to need an emergency dentist, but it's more common than you might realize. 1 in 6 Americans has a dental emergency annually. If you find yourself needing urgent attention from a dentist, the situation is stressful enough without having to worry about how you are going to pay the bill, especially if you don't have dental insurance. Don't worry, here are 5 ways to get the care you need, even if money is tight.
1. Don't Delay Seeing a Dentist
If you aren't in too much pain, you might decide to wait to see your dentist until you have more money. Despite your good intentions, it will cost you more in the long run. You may even lose your tooth. It's best to visit your dentist as soon as possible to prevent any additional damage to lessen the likelihood of needing an expensive procedure.
2. Treatment Options for All Budgets
Dentistry undergoes continual advancements, providing more treatment options than ever. Although every situation is unique, there's likely more than one procedure to meet your needs. Your dentist will explain all your options to find an effective treatment that won't drain your bank account.
3. Ask About Any Current Specials
Many dental offices offer patient specials, like a free consultation. Ask your dentist about any ongoing promotions to lower the amount you'll have to pay out-of-pocket.
4. Make Monthly Payments
Most dentists accept third-party financing, like CareCredit. Based on your credit approval, you can pay for your treatment using monthly installments. This will give you more time to pay for the service, so nothing stands in your way of saving your smile.
5. Commit to Routine Dental Care
You can avoid future dental emergencies through the power of prevention. Brushing and flossing are crucial to keeping your teeth and gums healthy. Besides caring for your smile at home, visit your dentist every 6 months for a cleaning and checkup. They'll remove any tartar buildup and monitor your oral health to detect any issues while they are still small. Research has shown every $1 spent on preventive dentistry can save up to $50 on restorative or emergency costs.
Your dentist will recommend protecting your smile from preventable damage, like wearing an athletic mouthguard if you play sports. A nightguard can help protect your teeth if you have a habit of grinding or clenching. Good oral habits will also keep you out of the dental chair, like not using your teeth to open packages.
If you have a knocked-out tooth or another dental emergency, your dentist strives to keep their services affordable to preserve your natural smile. You don't need to have dental insurance to get the comprehensive care you need.
About Dr. Jayson Voto
Dr. Voto earned his dental degree from the University of Oklahoma College of Dentistry and has completed extensive education in many complex treatments. He is an active member of several professional organizations, including the American Dental Association. If you have a dental emergency, don't wait. Contact our office today to schedule an appointment.