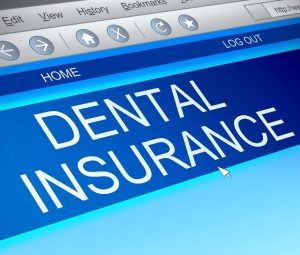 When was your last dental visit? Let's face it, life can get pretty busy. It's easy to put routine dental appointments or treatments on hold until you have time in your schedule. Unfortunately, as the end of the year approaches, time is running out because your dental benefits are about to expire, and you're going to lose your coverage. Now is the time to maximize your dental insurance benefits to achieve a healthy smile without breaking the bank.

How Does Dental Insurance Work?
Dental insurance differs from your medical coverage because it maintains a tighter emphasis on prevention. Every month you pay premiums for your policy, which allows you to enjoy discounted rates for the services your smile needs to stay healthy, like preventive appointments.
Although every policy varies, most insurance plans cover preventive care 100%. You can get the cleaning and checkups you need for little or no cost at all. This reduces your overall dental expenses because it prevents many oral health issues from occurring in the first place, like tooth decay and gum disease. In fact, every $1 you spend on prevention can save as much as $50 on restorative services.
Unfortunately, complications can still occur. They don't need to go untreated because your insurance can cover as much as 80% of the costs. After paying your annual deductible, you're given an annual allowance to use toward the restorative services you need, like fillings or root canals.
At the end of the calendar year, your benefits expire. You aren't reimbursed for your premiums or your deductible. Any unused portion of your annual limit will not carry over into the new year for accumulation.
With less than 3% of Americans meeting or exceeding their limits, now is the time to make the most of your policy before it expires.
How Can I Maximize My Dental Insurance?
Your insurance carrier recommends you visit an in-network dentist. They have pre-negotiated rates with the insurance company to keep treatments affordable. You still have the option to choose an out-of-network dentist, but you'll need to pay the difference between your insurance's allowable coverage and the fees for service.
Your dentist will work on your behalf with your insurance carrier to file the necessary claims and paperwork, so you have one less thing to worry about. They will take the time to discuss how your benefits are being used and any remaining balance. Your dentist will help you find the solutions you need to maximize your insurance to keep a healthy smile affordable.
If you've been delaying a treatment or it has been over 6 months since your last preventive visit, don't wait any longer. Now is the time to visit your dentist before your coverage expires.
About Dr. Jayson Voto
Dr. Jayson Voto has a passion for helping others through healthy smiles. Besides earning his degree from the University of Oklahoma, he regularly pursues continuing education to provide superior services. Dr. Voto strives to keep his services affordable by working with many leading insurance carriers. If you need an appointment before the year ends, contact our office today.