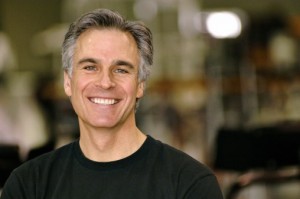 If you're a busy professional, the last thing you want to do is wear bulky metal braces for the next two years to straighten your teeth. But you may also realize that having a bright, straight, confident smile is essential to succeed in a competitive business arena. So how can you get that dazzling "Hollywood" smile without the inconvenience of traditional braces? The answer is adult orthodontic treatment with Invisalign.
Invisalign clear aligners are made especially for the orthodontic and esthetic needs of busy adults. If you want to straighten your teeth quickly and discretely, make an appointment with Drake & Voto today for your adult orthodontic consultation. Remember, it's never too late to straighten your teeth. Don't put off the orthodontic treatment you need any longer. Drake & Voto Family and Cosmetic Dentistry has helped many patients achieve the smile of their dreams throughout Owasso, and they can help you too. Drake & Voto proudly serve families in Owasso, OK, Skiatook, Sperry, Tulsa, Claremore, Collinsville, and the surrounding communities.
What is Invisalign?
A custom set of clear aligners exchanged every few weeks as your treatment progresses.
The Benefits of Invisalign in Owasso, OK
Discretion: The nearly invisible clear aligners typically go unnoticed by friends and co workers.
Low Maintenance: The aligners are easily removable for cleaning and eating, so you don't have to worry about restricting your diet. They also will not interfere with your oral hygiene routine.
Custom Fitted: The aligners are comfortable because they are precisely measured to your unique mouth shape.
Pain Free Checkups: With clear aligners there are no painful adjustments.  As your treatment progresses you simply exchange each set of aligners at the dentist office.
Invisalign Appointments in Owasso, OK
There's no magic wand that will automatically fix orthodontic issues like crowded, turned, spaced, or misaligned teeth. However, there are several fast, discrete, and efficient orthodontic treatments available. If time, cost, and convenience matter; make an appointment with Drs. Drake and Voto today.  Their friendly team will be happy to discuss Invisalign and your adult orthodontic options. Drake & Voto Family and Cosmetic Dentistry serves patients throughout Owasso, OK, Skiatook, Sperry, Tulsa, Claremore, Collinsville, and nearby areas.