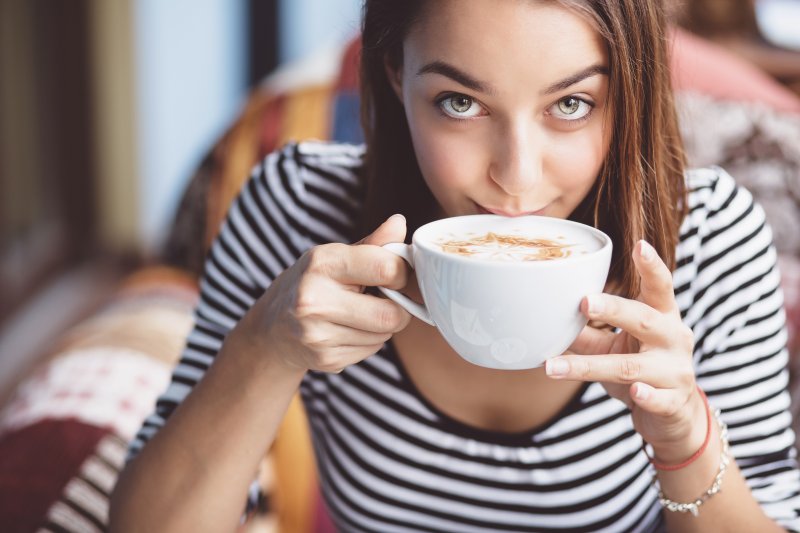 A cup of coffee can be one of the best, almost therapeutic, things to enjoy at the start of your day! While it gives you the energy to be productive, it can actually be problematic if you are undergoing Invisalign treatment. Keep reading to learn why you shouldn't drink coffee while wearing your aligners and tips on how you can still enjoy your favorite beverage.
3 Reasons You Shouldn't Drink Coffee with Invisalign
The only thing you should drink when wearing your Invisalign trays is water. You definitely shouldn't drink coffee with them on for the following reasons:
Stains and discoloration: Most drinks other than water can cause staining on your teeth and especially your Invisalign aligners. This will change their color and make them completely visible on your teeth, which is what the clear trays are meant to avoid.
Warped trays: Invisalign trays are heat-sensitive, so any especially warm or hot drinks can end up warping them. In the process, this could damage the surface and shape of your aligners, hindering their function and your teeth straightening treatment.
Increased risk of decay: Coffee is acidic, and most people also like to use cream and sugar. By drinking coffee with Invisalign, you have a higher risk of tooth decay due to the combination of acids and sugars collected between your teeth and aligners.
Are There Ways to Reduce the Risks of Drinking Coffee with Invisalign?
While coffee can be detrimental to your dental health and Invisalign trays, you can still drink it during your treatment process by practicing a few adjustments. You'll want to make sure you remove and store your trays in their case, or soak them, while you drink your coffee to avoid damaging them. Once you've finished, brush your teeth and aligners before placing them back in your mouth.
You can also practice drinking coffee quickly instead of sipping it for longer than 15-30 minutes. This way you reduce exposing your teeth to the liquid and can quickly return to wearing your aligners. Additionally, reducing or eliminating cream and sugar from your coffee can minimize the risk of cavities and bacteria growth in your trays.
Invisalign is a great way to get you the perfectly straight smile you've always wanted, and you'll want to make sure you preserve them. With a few changes in your daily habits, you can still enjoy your morning brew of coffee while keeping up your dental progress!
About the Author
Dr. Jayson Voto received his dental doctorate from the University of Oklahoma College of Dentistry. He's a proud member of several organizations including the American Dental Association, and the Oklahoma and Tulsa Dental Societies. With a passion for helping patients achieve their dream smiles, he offers various advanced treatments such as Invisalign to straighten your teeth! If you want to know more about Invisalign, visit his website or call 918-272-5381.