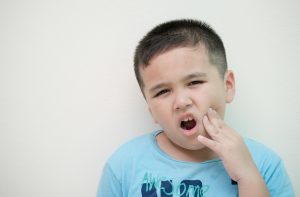 It's a gorgeous, warm day, and you're on vacation with your family. As your children run and play, there is a collision. Suddenly, you realize one of them has a dislodged tooth. Now you have a case of dental trauma on your hands. What should you do? Your emergency dentist in Owasso explains how to deal with this and other common dental emergencies.
A Time to be on Alert
While around 51 million hours of school time are missed yearly due to dental health issues, when it comes to dental emergencies among children, there is a greater chance of them occurring during a break from school. Thus, parents should be vigilant about monitoring any activities around these times of the year.
Even when the most careful approach is taken, though, a dental emergency can occur. Therefore, it's best to be prepared.
Responding to Some Common Dental Emergencies
A dental emergency is any condition that represents a sudden and negative change in oral health. It may occur as a break, a tooth dislodging, severe pain or excessive bleeding. No matter what happens, though, it's critical to your child's recovery to remain calm so you can properly assess the situation.
You should then reach out to an emergency dentist to coordinate a visit. Here are some of the more common types of trauma that can happen:
Broken Jaw – If you suspect your child has a severe jaw injury, it's imperative to head to the nearest emergency room.
Broken Tooth – For a broken tooth, the mouth should be rinsed with warm salt-water to remove any bacteria. It's also a good idea to gather any broken pieces into a bag and give them to the dentist when you visit.
Tooth Knocked Out – A dislodged tooth should be grabbed by the crown, and then you should try to reinsert it. If that isn't possible, then place the tooth in a cup of milk to aid in keeping the root alive.
Excessive Bleeding – For a cut that causes bleeding, you can place a cotton gauze in the mouth, and then have your child gently bite down. If the bleeding is excessive and continues for more than 10 minutes, though, you should head to the emergency room.
The Benefit of Early Action
If you've traveled away from home, there may be a delay in having your child examined by your children's dentist in Owasso. However, by being able to recognize the signs of a dental emergency and knowing how to initially respond, you can usually temporarily stabilize the condition.
While the thought of your child enduring any pain and suffering due to a dental emergency can be unsettling, there is help available, so don't hesitate to reach out.
About the Author
Dr. Jayson Voto is a graduate of the University of Oklahoma College of Dentistry. Throughout his career, he has remained an active learner. Thus, Dr. Voto takes hours of continuing education to further broaden his scope. A member of the Oklahoma Dental Society and the American Orthodontic Society, he treats dental emergencies at his private practice, and he can be reached for more information through is website.