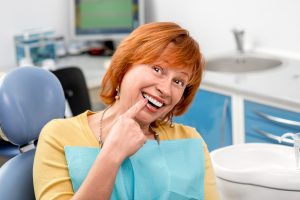 One of the most painful experiences you've dealt with has been the loss of your teeth. Not only has it left you with a decreased ability to function as normal, but it has also affected your self-esteem. However, your outlook on life has been renewed since you found out that you can restore your smile and lifestyle through dental implants. You're eager to have the procedure done, but your local dentist wants you to be aware of the best practices for maintenance to protect your investment. Learn what they are as you continue reading.
6 Tips for Caring for Your Dental Implants
Any time you make a financial investment, you want to make sure that it's protected. And when it comes to your new dental implants, there are some basic practices that should be followed that will guarantee this outcome. They include:
Brushing – Although this may seem too simple to be true, the act of brushing your teeth is still one of the best ways to maintain your dental implants. It's best to brush for at least two minutes after each meal.
Flossing – Here's another practice that you've probably heard about. Just as you should be flossing your natural teeth, your implant-supported fixtures require the same care. Another thing to keep in mind is that flossing is not just for your teeth; it is equally important for your gum health, which is another reason why the same rules apply pre- and post-implant.
Healthy Eating – Making healthier food choices has a definite effect on the longevity of your implants because it will determine how much bacteria lives in your mouth. The better your diet is, the less harmful bacteria will be present.
Mouthwash – As a supplement to your oral hygiene regimen, mouthwash is excellent. It helps to moisten your mouth and rid it of leftover food particles, which can contribute to dental maladies.
Disclosing Tablets – If you've struggled with your oral hygiene in the past, disclosing tablets offer a great way to monitor the success of your efforts, as it will stain the areas that have plaque accumulation.
Six-Month Visits – One of the very valuable assets you have available to you is your implant dentist. When you go in for semi-annual visits you will allow him to monitor the condition of your implants and your overall oral health. Thus, if there are any problems, he will be able to catch them in their earlier stages instead of waiting for them to become emergent.
Why the Care of Your Dental Implants Matter
Your new implants can last for a lifetime properly cared for, but if the above recommendations are not adhered to, there can be serious issues. One of the main ones is new infection. If the gums are compromised, then the supporting bone can be affected as well, causing the implant to fail.
Furthermore, the health of the rest of your body is dependent upon that of your mouth, so any new issues that develop due to negligence could result in problems elsewhere.
But remember, this is avoidable, and you have the power to control your destiny. Just as you made the decision to do something about your missing teeth, you too are able to commit to the longevity of your beautiful smile by participating in these best practices.
So reach out to your local dentist to learn more about how implants can change your life!
About the Author
Dr. Jason Voto received his Bachelor of Science degree in Zoology from the University of Oklahoma. He then went on to earn his Doctor of Dental Surgery degree from the University of Oklahoma College of Dentistry. A member of the American Dental Association and several other professional organizations, Dr. Voto practices at Drake & Voto Family and Cosmetic Dentistry and can be reached for more information through his website.