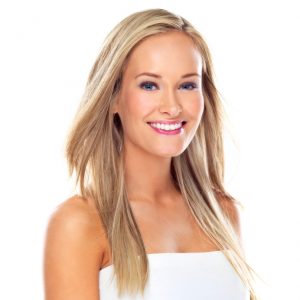 If you've been living with a less than perfect smile, cosmetic dentistry provides numerous options to give you the radiant smile you've always wanted. While in the past, cosmetic dental services were considered to be for the vain or unaffordable, now cosmetic services are more affordable and highly sought by everyone from all walks of life. Using simple and effective treatments, we're able to transform your less than perfect smile into a smile of radiance and beauty as we use the art of cosmetic treatments. No matter if you just have alignment issues or misshaped teeth, Drake & Voto Family and Cosmetic Dentistry can help!

Get a New Smile with Cosmetic Dentistry
Our dentists and team of dental staff are expertly trained and qualified in an array of cosmetic services. We combine our training and expertise with the latest dental technologies to create a truly customized smile you'll love showing off.  We will perform a thorough evaluation to determine your precise cosmetic needs that meet your lifestyle and budget for a flawless smile. Among the cosmetic services we offer include:
Porcelain Veneers—Porcelain veneers are false fronts that are bonded to the teeth to hide cosmetic flaws while giving the teeth a shapelier, more proportionate appearance. With the use of porcelain, you'll have a naturally-looking smile that will last an average of 10 years through a simple and noninvasive treatment.
Teeth Whitening—Our professional whitening treatments will turn back the hands of time as we lift the dark stains that are dulling your smile. We offer take-home and in-office whitening treatments to give you a whiter, younger looking smile using professional-grade whitening treatments.
Dental Implants—Dental implants will fill the gaps in your smile using a permanent solution that looks and functions just as natural teeth. As the best option for treating tooth loss, we'll give you a complete smile no matter your degree of tooth loss. After a simple surgical procedure, you'll have a new smile without the discomfort or hassle of dentures or dental bridges.
Orthodontic Treatments—If you have crowded or crooked teeth hurting the appearance of your smile, we offer traditional braces and Invisalign to give you a straighter smile. Using the best orthodontic advancements, we can now make treatment options less noticeable while producing the same high-quality results.
Meet Your Cosmetic Dentist
In the past, a less than perfect smile was just something you had to live with, but now cosmetic dentistry makes it easier than ever to get a dazzling new smile. Thanks to extensive improvements, cosmetic services are easier to obtain than ever before while delivering optimal results that look natural.
Dr. Voto and Dr. Trammell are specially trained in the art of cosmetic dentistry to handle even the most complex cases to give you a complete smile transformation. No matter the imperfections hurting your smile, they will create the customized treatment plan you need using cutting-edge dental technology. If you're ready to love your smile, call (918) 272-5381 to schedule a consultation for a new smile.