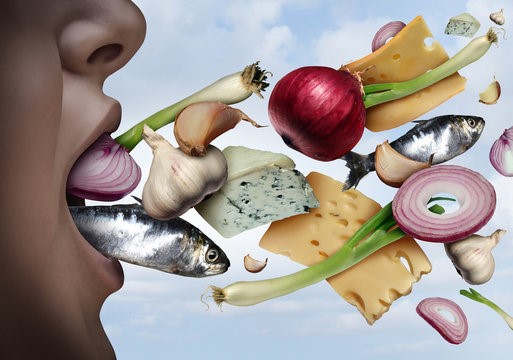 National Fresh Breath Day falls on August 6th, offering an excellent opportunity to celebrate the pleasures of having minty-fresh breath while reinforcing the habits that sustain it. Gaining insight into the possible causes of bad breath can prove valuable on this occasion. Continue reading to delve into various factors that can contribute to bad breath and uncover preventive measures to keep it at bay.
What Causes Bad Breath?
Halitosis, or bad breath, can originate from a multitude of factors. Several potential causes of bad breath include:
Certain foods – Consuming foods and beverages like onions, garlic, alcohol, soda, and cheese can lead to an unpleasant odor in your mouth.
Not eating enough – Insufficient food intake can result in bad breath as it reduces saliva production, which allows bacteria and food particles to linger in your mouth, leading to an unpleasant odor.
Poor dental health – Neglecting to brush your teeth at least twice a day and skip flossing every night can contribute to bad breath.
Unhealthy lifestyle habits – Smoking and the use of tobacco products can lead to bad breath and a range of other oral health problems.
3 Tips for Keeping Your Breath Fresh
Although dealing with bad breath can be bothersome, there are several methods you can use to prevent it, including:
Avoid bad habits – Steer clear of smoking or any tobacco products, minimize alcohol consumption, and avoid foods that can cause bad breath.
Visit your dentist – If you've been missing your dental appointments every six months, now is a great time to start. These biannual dental visits allow your dentist to perform a thorough assessment of your oral health, detecting and addressing any concerns. Furthermore, your teeth and gums will undergo a comprehensive cleaning, leaving you with a refreshed and clean breath after your appointment.
Practice great oral hygiene – Make sure to maintain a thorough two-minute tooth-brushing routine every morning and night, and incorporate nightly flossing before bedtime into your dental hygiene routine. These fundamental practices serve to not only prevent cavities and gum disease but also preserve the freshness of your breath. Don't overlook the importance of brushing your tongue to eliminate concealed bacteria as well.
Dealing with bad breath can affect your comfort and confidence in social situations. Nevertheless, by adhering to the steps outlined above, you can celebrate National Fresh Breath Day with the confidence of a clean, fresh smile, enabling you to engage in social interactions without hesitation!
About the Practice
Dr. Jason D. Voto and his dedicated team prioritize patient care in Owasso. They offer a range of treatments to help maintain your smile and prevent oral health issues. Furthermore, they can provide advice on how to keep bad breath under control, ensuring your smile stays fresh and clean. Whether you're ready to schedule an appointment with Dr. Voto or need more details about their services, you can visit their website or contact their office at (918) 272-5381.