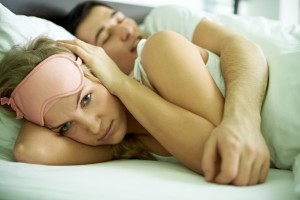 Snoring disrupts more than a night's rest. Learn how sleep apnea treatment from Owasso dentists, Drake & Voto, improves air exchange and overall health.
Is it snoring or something more serious? Owasso dentists, Dr. Gene Drake and Dr.Jayson Voto, evaluate patients for sleep apnea and offer relief from this potentially serious health condition.
What is sleep apnea?
Sleep apnea occurs when excessive snoring, and associated cessation of breathing, disrupts sleep. Often caused by lax soft tissues at the back of the throat obstructing free passage of air, sleep apnea is linked to major health problems such as depression, high blood pressure, stroke, heart attack, memory problems and depression.
There are 3 kinds of sleep apnea:
OSA, or obstructive sleep apnea, where the soft palate relaxes and covers the airway
CSA, or central sleep apnea, where the brain does not signal the respiratory system to breath (the most dangerous kind of sleep apnea)
complex sleep apnea, where OSA and CSA combine
Sleep apnea affects people of all ages and walks of life but is perhaps most common in males over 40 who are overweight. Large neck circumference, family history, and smoking are contributing factors.  Plus, being over age 60 increases the incidence of sleep apnea.
While loud snoring, disruptive to the individual and spouse, usually sends people to their health care provider for treatment, other common symptoms include daytime sleepiness, irritability, startling awake, headaches and attention-deficit issues.
Diagnosis by a sleep physician pinpoints the exact nature of the disorder. Sleep tests may be conducted at-home or in a fully-monitored environment such as a sleep clinic. Drs. Drake and Voto, Owasso dentists, treat patients for OSA with acrylic mouthguards fabricated according to oral impressions. These guards, also called "snore guards," position the lower jaw in a more forward position, thus opening the airway so snoring stops.
More serious forms of sleep apnea may require machines known as CPAP or Continuous Positive Airway Pressure. Used at night, CPAP machines force the airway open by blowing air into the throat via facial mask. Surgery to remove soft tissue at the back of the throat, take out nasal polyps or to reposition the jaw helps other sleep apnea patients who have not experienced relief from less invasive methods.
Lifestyle changes
Changes in some daily habits assist some individuals. The most obvious lifestyle alterations would be losing weight, exercise and smoking cessation. Sleeping on one side, rather than on the back, sometimes lessens airway blockage as can raising the head on pillows.  Saline sprays and over the counter nasal strips relieve congestion.
Do you snore?
Don't ignore snoring. Contact Drs. Gene Drake and Jayson Voto if your night time noise seems excessive and disruptive. The sleep apnea dentists in Owasso can suggest treatment options and get you breathing, sleeping and feeling your best.