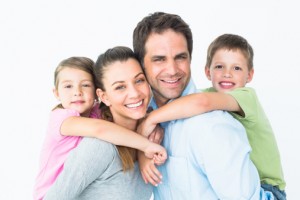 Dental checkups are very important. Why, do you ask? Well, do you like having a mouth that functions properly while looking and feeling great? That's what general checkups can help ensure. Opting out of receiving a regular checkup is like playing with fire. Sure, your mouth could be in the best shape it's ever been health-wise, and you could be brushing and flossing like a pro. All of that is great! But, it's important to know that even though you're practicing the best dental-health hygiene, it doesn't mean your mouth can't be invaded by diseases. Sometimes, the symptoms for some oral diseases go unnoticed. That's why it's vital to receive a proper oral health check, or regular dental exam. Our office in Owasso, OK wants to ensure that everyone in your family is living their life with a healthy mouth. Deciding on how often to bring them in for a checkup is sometimes confusing, but we're here to clear it up. Dr. Gene Drake and Dr. Jayson Voto are the family dentists Owasso can trust!

Regular Checkups for Your Family
A beautiful smile is a terrible thing to waste. Regular checkups help keep your family's smiles in tip-top shape. Let's face it, you're not a dentist. Your kids aren't dental hygienists. Even though you may know what's best for you and your family's oral health, you should leave that to us. General checkups allow us to look deep into your mouth where your eyes can't see. Sure, you could be looking at every one of your child's teeth to ensure there are no problems, but you don't have the tools or the expertise like we do. We offer a gentle hand in your family's oral health.
Tooth decay, gum disease and other oral issues are no match for our professionalism and expertise. If it's a thorough cleaning you're looking for, you're in for a treat. Tartar will be removed and treatment will end with a fresh tooth polish. If any type of disease is discovered, we'll discuss a customized treatment plan to get your smile to where it needs be. We deeply care about the oral health of your family and one step in keeping it in excellent shape is by being proactive and scheduling a regular exam. We recommend coming in for one whenever you'd like, though the standard is usually twice in one year, or every six months. If you need more, our office will be glad to treat you.
Schedule Your Exam Today
Put your family's oral health in our hands and we will deliver the best results possible. Our Owasso, OK office is proud to accept families from all over, including Limestone, Valley Park, Collinsville, Skiatook and beyond. If you're looking for a dentist Owasso, OK residents can turn to for their family's oral health, look no further than Dr. Drake or Dr. Voto. We can't wait to see you!